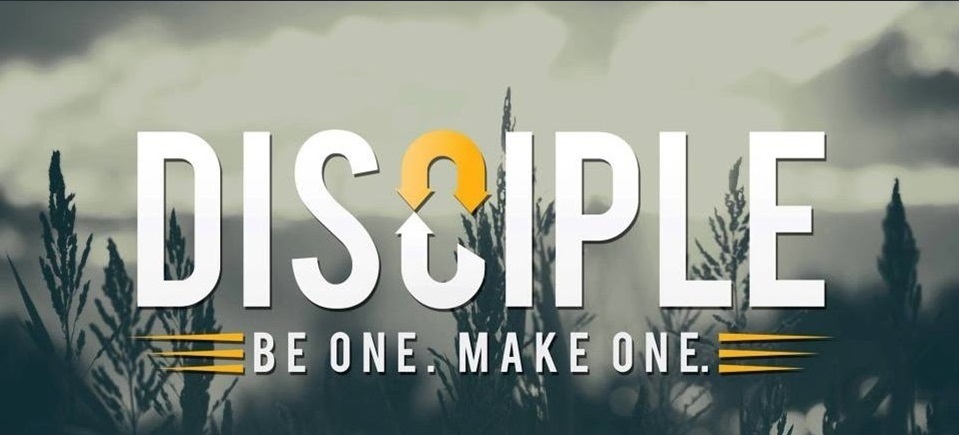 Save to your Calendar
Join us for our one day Missions Conference. This year's theme is Disciple: Be One, Make One. We are excited to have Paul Watson as our keynote speaker this year. Cost to register is $15 which includes lunch.
To register for the conference Click Here
Conference Schedule
9:00 AM - Registration w/coffee & muffins
9:45 AM - Worship
10:00 AM - General Session with Keynote Speaker Paul Watson
11:00 AM - Break
11:10 AM - Breakout Session #1 (Select from List of Presenters below)
12:00 PM - Lunch (provided on site)
1:00 PM - Breakout Session #2 (Select from List of Presenters below)
1:50 PM - Break
2:00 PM - Breakout Session #3 (Select from List of Presenters below)
2:50 PM - Break
3:00 PM - Closing Session with Keynote Speaker Paul Watson
Register Here
Keynote Speaker
Paul Watson with Contagious Disciple Making
After growing up observing the founding of disciple-making movement, Paul Watson, co-author of Contagious Disciple Making, has spent his life leading and coaching others in disciple-making movement methods. His passion is to empower others in the special calling God has given each disciple and to lead them through the practical steps needed to see real fruit of the Kingdom that lasts.
Speaking, strategy, creative problem-solving, leadership training, team development, and coaching are his specialties.
To learn more about Paul and his the disciple making movement at www.contagiousdisciplemaking.com
Register Here
Breakout Sessions and Speakers
Orin Kidd - Grace Bible Fellowship & Corban University
Orin Kidd has been the missions pastor at with Grace Bible Fellowship in Albany, OR for 10 years and is also an adjunct professor at Corban University in Salem, OR. Orin and his wife Rosa go back and forth to Papua, Indonesia where they have served in ministry for over 25 years.
Troy Ready - Frontiers & Chaplain for Portland Timbers
Troy is a former Portland Timbers soccer player and current chaplain for the Timbers. He is the head coach for the Warner Pacific mens soccer team during the soccer season and he is a mobilization coach for Frontiers in the off-season. Troy and his family went long term to Tajikistan with a team of gospel workers and has mission experience learning to speak Tajik and raising up disciples who make disciples among Muslim Tajiks. Works with Frontiers Missions.
Jeff Sutton - Great Commandment Ministries
Jeff and wife Val have been married for 36 years and have spent 27 of those years serving the Lord together, in Germany, Romania and the United States. They co-founded Great Commandment Ministries in 1997 and started ACTS (Antioch Christian Training School) in 2004. Jeff and Val are called to fulfill the Great Commission through the discipleship of young adults.
Nate Fox - Elevation Project Utah
Nate is the Executive Director of Elevation Project which is dedicated to seeing churches fulfill the Great Commission by reaching Mormons with a clear and culturally effective missiology. A ministry of encouraging, coaching, equipping, assimilating and creating opportunities to be on mission together. Nate will also be sharing from the pulpit on our Missions Sunday, Jan. 12th.
Sorin Crivceag - NWUSA Field Coordinator with Hispanics for Christ
Sorin Crivceag launched a Sunday service for Hispanics at West Hills Community Church after investing the previous year in making disciples. He has held soccer tournaments, Mexican dinners and served in community compassion ministries, all providing opportunities to connect with unsaved Hispanics in Salem. He has three groups meeting now during the week and a number of men and women meeting one-on-one, being disciples in their faith and prepared for leadership.
Glenn White - Founder of Businesstry Concepts Inc.
Glenn White founded Businesstry Concepts Inc., an international training and consultng company, focused on bringing biblical principles into the marketplace. Presenter of the on-line and interactive course: The 5-Fold Businesstry series.
Ben Bodeda - InFaith Salem Field Youth Missionary
Ben and Sarah Bobeda serve in Polk and Marion Counties, outside of Salem, Oregon. The local communities of Monmouth, Independence, and Falls City host one of the lowest percentages of residents who attend church in the nation. There is a desperate need for the truth of the gospel to be shared with these residents, especially the teens and young adults in the area. Alongside other InFaith field staff, Ben and Sarah also help organize leadership training and youth retreats at Camp of the Risen Son, a traditional Bible camp that hosts nearly three hundred campers a year.
Brandon Bell - Missionary with Pioneers reaching Muslim Refugess in Western Europe
Brandon and his wife Angie currently attend Salt Creek Baptist Church. They have been approved and trained with Pioneers to go to Western Europe to reach Muslim Refugees for Christ. They are currently raising support and will be in Nantes, France once they reach their fundraising goals.
Register Here